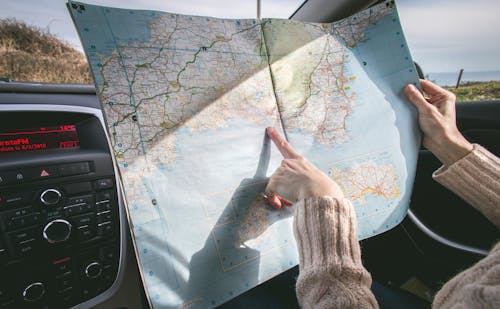 Image: https://www.pexels.com/search/road%20trip/
Going on a road trip is a great way to strengthen your family bond, it's a relatively inexpensive way to travel and explore the incredible destination right under your feet. You don't always have to jet off abroad to enjoy a vacation, chances are there are plenty of places right in the state or area you live in that you've never been to. If you plan on heading out on a road trip this summer, here are five things to consider!
What vehicle will you use?
Will you be traveling in your own car, or hiring a vehicle? If you're going away for more than a few days, something more comfortable than your standard family car might be the best option, or you could hire an RV or campervan if you're planning on staying overnight in it. Have a think about what would be best, and be sure to compare the prices of rentals since they can vary wildly. 
What route will you take?
Your next dilemma is which route will you take. If you have a specific destination in mind that you want to travel to, see which route options are available. You could go one way on the way there, and loop back around a different way when you're coming home so you get to see as much as possible. Consider where any attractions or points of interest are so you can work these into your route. Check online for road closures and other issues ahead of time so you're not stuck in traffic, a good GPS can warn and reroute you if your path up ahead is blocked so you can take a clearer route. 
What will you eat?
If you're on a budget then bringing a picnic, and then shopping at grocery stores each day for food will be your cheapest option. You can buy electric cool boxes that can be plugged into the car, keeping food chilled for a number of days- so things like big pasta or potato salads with chilled meat could make good lunches or dinners. You could then call into chain restaurants, cafes and other eateries as and when you fancy them, and maybe treat yourself on one or two evenings to somewhere a little nicer. 
Where will you stay?
If you'll be staying in an RV, it can be worth looking for campsites and RV parks where there are showers, wifi, and electricity hookups to make your stay more comfortable. If you're traveling by car, will you stay in hotels and motels every night, or will you bring a tent and camp some nights too? Have everything planned ahead and the route adjusted so you can get to your stop each evening. 
Are you prepared for emergencies?
Hopefully, your road trip will run smoothly, but you never know and so it's worth being prepared for emergencies. If you're in a colder climate, things like wellington boots, warm socks, blankets, and shovels are all useful items. Emergency food and water, some tools, and of course breakdown cover should all be sorted before you head off. 
Are you going on a road trip this year?