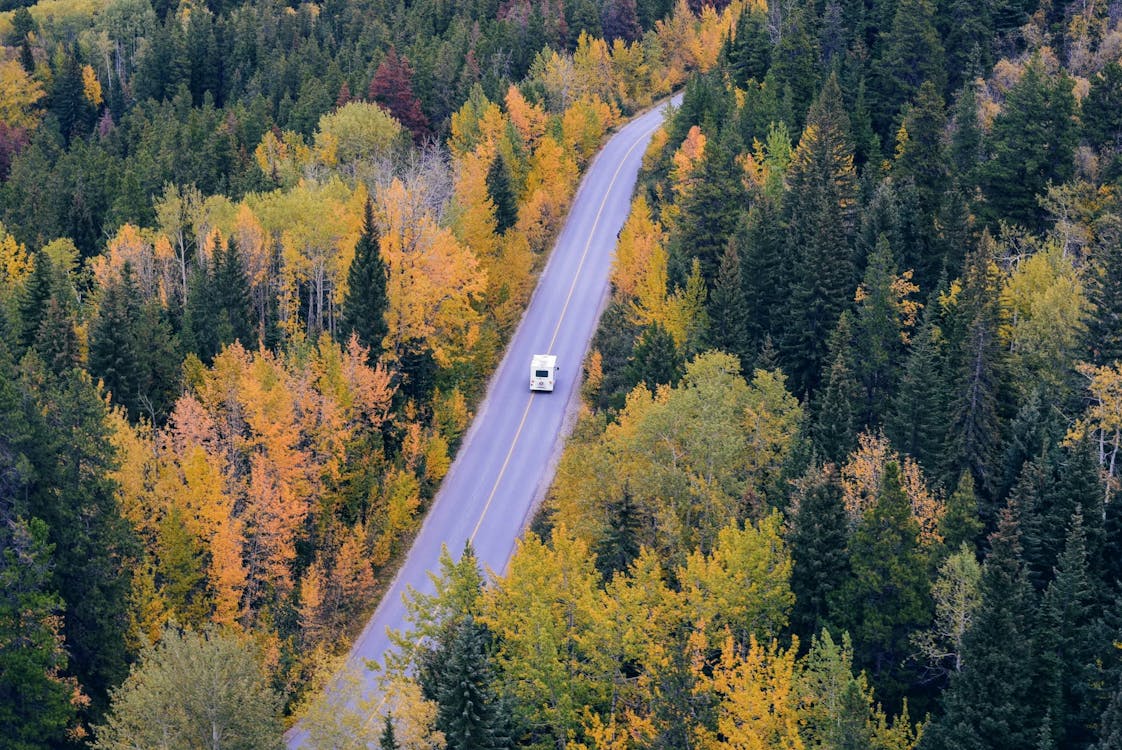 Image Credit: Pexels, Free to Use Licence. 
The best RV road trips are always a result of careful planning and with a family to consider, you'll definitely want to have at least some plan in place before you set off on your adventure. So whether you've taken an RV road trip before or this is your first time exploring on the road, then here are some tips we hope you'll find useful.
Choose whether to buy or hire your RV 
If you already have an RV then you can skip this section and move on to tip number two, but if you don't own your vehicle then you'll need to think about whether you want to invest in buying one or whether you are going to hire one for your trip. The key factors here are going to be your budget and whether you see yourself traveling in RVs regularly in the future. If you choose to hire your RV then you may have access to a more luxury vehicle than you could afford outright, but over time the cost of renting adds up, so for frequent travelers purchasing even a second-hand RV soon makes sense. Search for local RV dealers to ensure you can look around the vehicle and try before you buy.
Decide where you're going
A common misconception with RV road trips is that they're more fun conducted spontaneously, but with a family in tow, this often isn't the case. Experience RV travelers will always tell you to plan where you're going, this enables you to take into consideration the desires of all the travelers and to make arrangements for the activities you plan to do along the way. On a time-sensitive trip, planning also saves you wasting time and money wandering aimlessly looking for the next thing to do. So even if you just jot down your start and end destinations with a few stops in between your trip will be better off for it.
Consider the time of year
RVs are a great way to explore the country all year round but some times of the year can end up being a lot more expensive than others. Peak seasons such as summer and school holidays can cause huge hikes in prices for campsites and attractions, so if you want to get more bang for your buck, then always consider going a little more off-peak, the weather may be a little colder but you'll get to do more and the campsites will be quieter too. 
Set yourself a budget
Regardless of whether money is an issue for you or not, try to set yourself a budget so that you don't end up spending needlessly on snacks at gas stations and on meals out. By saving money on certain parts of your travel you can then spend on others such as excursions or extending the duration of your trip. 
Create checklists
There can be a lot to remember when traveling in an RV, have you packed everything? Have you performed the necessary vehicle checks? Have you managed to stop at all the attractions you wanted to? To save you leaving something behind or missing something you wanted to see create yourself some simple checklists and refer to them throughout your trip. 
And there you have it, although this may not be the most exhaustive list of planning tips it will get you off to a good start, so where will you head?