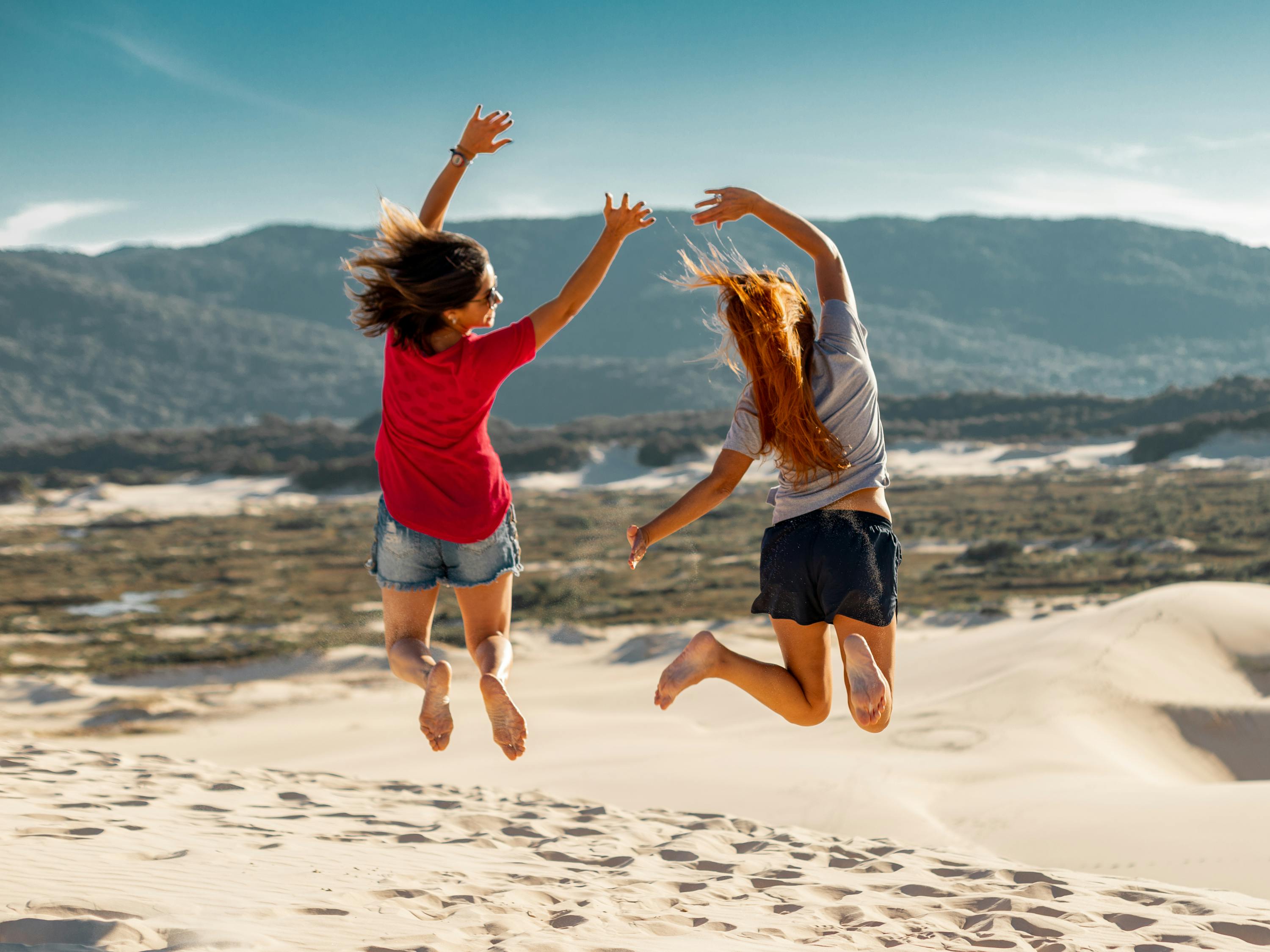 Normally, you and your best friend are joined at the hip. You do everything together, speak every day, and you're constantly going out for dinners, drinks, and anything in between. But what happens when you can't see your best friend for ages – days, months, or even years? There are many reasons why this could happen, either through temporary circumstances, or because one of you has had to move cities (or countries) due to work or personal issues. Not seeing your best friend can feel like a huge loss, and it's important to know they'll be feeling that loss as well. However, even if you can't be with them to eat ice cream and pizza every other day, there are still ways you can show them you are thinking about them, and that you love them.
A Big Birthday Effort
This is one day of the year when you can show your friend you love them from afar, even if you can't take them out and spend the whole day treating them like the queen they are. Forget the public pictures and declarations on social media, and go for something more personal. Sure, you can send them gifts or flowers through the post, but you can also brighten their day by sending a selection of personal, private messages about a topic you both love. Collect twenty cute animal GIFs and send them one or two an hour throughout the day, so they have something to laugh at whenever they check their phone. 
Care Packages
You don't have to wait for birthdays to send your friend something to show you care. If you know they're going through a tough time, a care package out of the blue might be just what they need to lift their spirits. The best gift boxes are ones that are personalized for their tastes – so if they love a glass of wine, look up the best gifts for wine lovers and make sure to include something that relates to that in their package! Other great ideas that will work for almost everyone are chocolate, luxury face masks, books, and magazines, as well as any other little trinkets that you know will bring them joy.
Planning Holidays
Of course, the best way to show your friend you care is to actually plan some time to spend with them! Now that you're living apart, it can be super exciting to visit each other – but why stop there? A friendship holiday can be even better than a couple's trip, and it will give you a chance to have adventures together in a whole new way. Together, you have the whole world to explore. You can even have fun planning it together, discussing your dream destinations, and sending each other links to hotels that you can check out and start getting excited about. Reminding your friend of the fun plans you're making can be a great way to cheer them up from afar, and it'll give you something to look forward to as well!